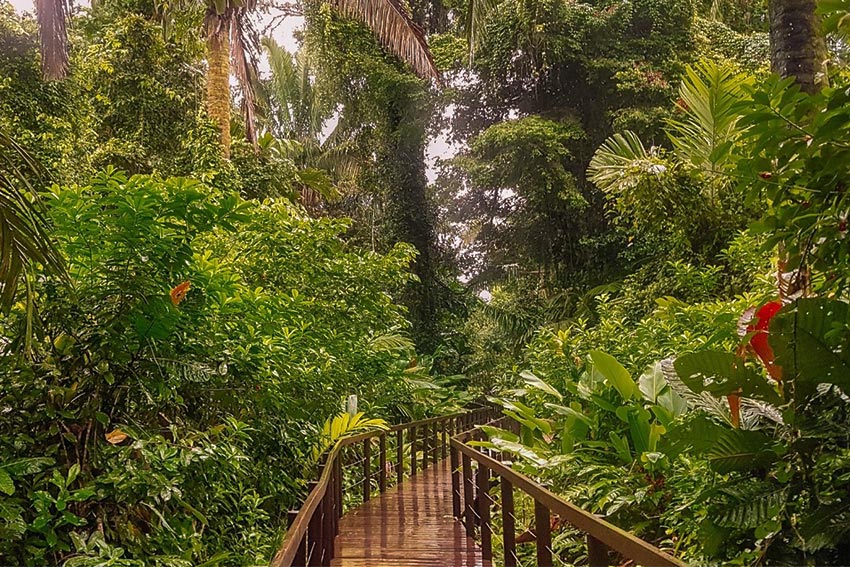 Walking barefoot to the core of the Self. Nothing is left behind, everything is there.
The Concept
There are many gaps left in the healthcare system when we speak about oncology and support to the patient. With this residency in the lush nature of Costa Rica we offer a solid bridge and a homely hub for sustaining the whole person and her uniqueness, whilst facing challenging phases in the cancer journey. Indeed, this is not a classic retreat. Here we aim to create dynamic reflections, joyous times and precious learning.
The boot camp concept remind us that we all need to work towards dynamic advancement, following a process of learning and practicing, failing and growing. The interactive nature of the experience gives inspiration and training in form of multiple activities and dialogues, both in group and individually, with the aim to reach more clarity and gain precious skills in 4 steps of one week each.
Every step marks a successful evolution when dealing with different aspects of cancer. We chose the tree analogy to envision the cycles of growth; roots, sprout, trunk and flower.
Every step consists of a series of designed workshops (Edusphere), physical engagement (Somasphere) and practical work with plants along with ceremonies (Ritualsphere).
At any time we will be able to offer personal advice and tailored natural therapies in line with the holistic approach.
Every 3 months we will host a boot camp with a different purpose. It is not necessary to follow all the steps. It is suggested to enroll accordingly to the phase you resonate to or the aspects you want to deal with. During the green residency nothing is left meaningless; the food you eat will teach you the right diet and herbs to introduce in your daily meals, the routine will show you the flow of circadian rhythms and the energy management, the wilderness and silent times will bring you the inner reflections and spontaneous growth.
Like a plant which aims to be a tree you will learn which tools and resources are needed to flourish.
A multidisciplinary team of professionals is brought together to work on the physical, emotional and spiritual sphere at once in an orchestrated manner.
Our Team
Elisa Fusi is a molecular biologist, writer and herbal medicine practitioner, expert on shamanism and ethnobotany. She is the director at Alquimia, www.alquimiahealingarts.com. Currently, Elisa has a calling and an education in the field of psycho-oncology, which includes herbal remedies, alternative therapies in cancer, pain medicine, cancer stages and psychological support to patients. Elisa is a PNEI practitioner and psycho-oncologist. Psycho-oncology is an exciting branch of medicine with a pure holistic approach to cancer patients, taking into account the emotional, spiritual and mental dimension of disease. Elisa will introduce you to several treatments which are complementary or unitary therapies and other treatments generally used for prevention. Together we will also explore a diverse biological explanation to cancerogenesis accordingly to more complex and complete studies in oncology. She is happily busy at creating a Natural Medicine Clinic for Chronic Disorders in Costa Rica.
Pamela Chambers at www.pamelachambers.com has spent over 25 years as a counselor/life coach/award winning author/ cancer survivor. She has a master's in education/counseling with distinction from Northern Arizona University and is double certified in EMDR, which is an excellent treatment for little traumas and/or big traumas. Pamela has studied herbal medicine in Thailand and with Elisa in Portugal. Pamela is also certified in Mind Body Medicine with the Center for Mind-Body-Medicine at www.cmbm.org and is also certified in (PNEI) psycho-neuro-endocrinology-immunology. Pamela has worked with Heather, a pinnacle oncologist nurse, and her non-profit group, run gals run for several years to bring support and educate Heather's cancer patients in mind- body-soul alignment and herbal medicine.
Antoinette Van Belle at www.antoinettevanbelle.com is a certified Shiatsu therapist, Dru Yoga instructor and Holistic Life Coach. For the last 25 years she has run her private practice in Heart-centred Holistic Health in Holland, Spain and in Costa Rica as well as running her own yoga studio. She draws from years of experience in yoga and wellness, her own practices, and these powerful healing modalities and loves to support you in your quest for health and well-being. In her practice and her experience in working with cancer patients and supporting her partner through cancer she has seen how the patient tends to become very identified with dis-ease. It's hard not to with conventional treatment, hospital visits, test and results. Antoinette is passionate about helping people to reframe their experience, to see the bigger picture, to trust their healing process, even if the body doesn't always cure many people do heal from their emotional and psychological trauma. She will listen to you with compassion and hold a non-judgmental, safe space for you. In her one on one therapeutic yoga classes she helps people to feel comfortable again with moving and breathing, feeling grateful for, honouring and focusing on what does work, "the little, big things that don't scream for attention". She combines Restorative yoga, Yin yoga, Somatics, Feldenkreis and Yoga Nidra as well as some gentle but powerful practices from Dru Yoga to help you to move mindfully and find stillness and connect with your physical, emotional and mental bodies.
How does it differ from other events?
The Boot Camp is designed to reply to questions and face doubts normally not explored by general practitioners and conventional medicine. It is substantially a complementary and more complex work in the field of oncology and psychology, where the person is at center of the action. Training and personal sessions are held every day, and new skills are learnt for overcoming difficult phases.
PROGRAM
---
Dates
Autumn/Winter 2023
Your Stay
A gorgeous syntropic farm nested in La Fortuna-Arenal Park of Costa Rica, surrounded by forest paths, natural pools, waterfalls and the richest biodiversity. You'll love the spacious rooms with all comforts, privacy and spectacular mountain views. Meals are served everyday from farm to table, organic and freshly prepared with care by local people. Workshops and seminars will be held in the big conference room, while meditation, yoga and somatic work will be at the beautiful bamboo pavilion inside the forest.
6 nights lodging (single or double room)
All workshops/seminars/activities
Breakfast, lunch and dinner (vegetarian, vegan, gluten free upon request)
Ceremonies and excursions
Personal advice and tailored sessions
Possible discounts when booking multiple meetings
Exclusions
Extra excursions/activities
Price
3250$ per meeting/per person with all the inclusions (6 nights double occupancy)
For single occupancy prices, enquire HERE.
For multiple bookings (2 ,3 or more meetings) we apply a discount.
Payment & Cancellation Policy
A 800$ non-refundable deposit is required to lock your spot.
In case of cancellation we will be able to redirect the deposit for a later meeting, at your convenient time.
Payment options: PayPal/Direct Bank Deposit/Zelle
"First of all Pamela, everyone loved you, and your presentation on herbal medicine. Wow. It was so helpful. Thank you for the powerpoint. It will be so useful to me as I believe in this. You have done great things that have helped survivors of which you are one. Your energy, your being, your caring to help others is fantastic. I could feel it all. That is why I had to tell you how great you were and are. Thank you Pamela"
"Elisa stands out for me as a thoughtful, creative, highly perceptive, and 'wise' woman. She guided me, empowered me, inspired me. She has a wealth of resources to draw upon for both science and spirituality. She has been a vital element in my healing process. She took me on a journey of self-discovery like no other person had done before. A difficult but worthwhile journey I will not forget. Thanks Elisa"
"The Thing about Angie's practices is that it makes me show up for myself and finding who I am. My real truth and it's just such a beautiful way to do life. I get calmer, I'm processing things better, and it's joyful work. I love her so much. I respect her. Her teaching. She is the real deal. She is a master and yep, I'm a hashtag Angie Junkie."