Seminars/Workshop/Somatic Work
A hypnotic place to connect, unwind, learn and play
DATES: August and September
LOCATION: La Fortuna, Costa Rica
We are hosting a self-empowerment retreat in Costa Rica to clear away the dark clouds of the fears that loom above cancer patients and share a healing circle of community. We will lead the group to the plentiful herbal medicine forests of Costa Rica, in a gorgeous syntropic farm nested in the Arenal National Park.
Our hope for this retreat is to create a hypnotic place to connect with others and their cancer journeys, to relax, unwind, and learn. This will allow us to connect to the inner wisdom in all of us to allow our mind-body-soul to unify in our unique journey.
We are capping the retreat at only 10 participants to create an intimate, more personal experience, so space will sell out fast.
We want to hold a space of beauty, whilst nurturing self expression and inner peace, feeding the mind and activating the body.
Our Amazing Team
Pamela Chambers at www.pamelachambers.com has spent over 25 years as a counselor/life coach/award winning author/ cancer survivor. She has a master's in education/counseling with distinction from Northern Arizona University and is double certified in EMDR, which is an excellent treatment for little traumas and/or big traumas. Pamela has studied herbal medicine in Thailand and with Elisa Fusi in Portugal. Pamela is certified in Mind Body Medicine with the Center for Mind-Body-Medicine at www.cmbm.org and is also certified in (PNEI) psycho-neuro-endocrinology-immunology. Pamela has worked with Heather, a pinnacle oncologist nurse, and her non-profit group, run gals run for several years to bring support and educate Heather's cancer patients in mind- body-soul alignment and herbal medicine.
Elisa Fusi is a molecular biologist, writer and herbal medicine practitioner, expert on shamanism and ethnobotany. She is the director at Alquimia, www.alquimiahealingarts.com. Currently, Elisa has a calling and an education in the field of psycho-oncology, which includes herbal remedies, alternative therapies in cancer, pain medicine, cancer stages and communication. Elisa is a PNEI practitioner and psycho-oncologist. Psycho-oncology is an exciting branch of medicine with a pure holistic approach to cancer patients, taking into account the emotional, spiritual and mental dimension of disease. Elisa will introduce you to several treatments which are complementary or unitary therapies and other treatments generally used for prevention. Together we will also explore a diverse biological explanation to cancerogenesis accordingly to more complex and complete studies in oncology.
Angie Hall at https://www.angiehallastrology.com will tune us into the rise of the sun with daily morning Puja, followed by Himalayan meditation and a daily Kriya Yoga practice. Puja is an offering ritual to tune into a deep state of gratitude honoring the elements of nature. Angie has had a tireless devotion for the practice of yoga for over 20 years, and has been teaching for over a decade. She has hosted several yoga retreats to Bali, India, and Italy. In 2013, Angie traveled to India for the first time as a volunteer for a medical mission where she did cardiovascular screening for the Tibetan Refugees and Tibetan Monks. This trip set the tone for what would become the best, most rewarding adventure of her life. She fell in love with India and her relentless intensity, so she took the first opportunity she had to travel back and complete her advanced level 300 hour YTT. In 2016, she took the leap and she walked away from her 16 year corporate career so she could live in alignment with her soul's true purpose. She lives in San Diego and is an avid surfer. Angie is here, untethered, free and ready to serve and uplift.
The Flow of Days
Angie will guide the Daily Kriya Vinyasa yoga practice (mixture of asana, meditation, Kriya, breath, mantra, freedom movement) at the bamboo pavilion just inside the lush forest. Our meals will be farm to table, organic and freshly prepared with love and care by local people. Mornings are dedicated to learning and mind nurturing activities. Pamela and Elisa will present several seminars and workshops with different topics and we'll have plenty of time for interactive talks, Q&A and playful moments.
After lunch we dive into somatic work, forest walks and ceremonies to celebrate the connection with nature and deepen the practice with plants. We'll have a full afternoon for tailored EMDR sessions, Vedic Readings and Herbal Formulas, with personal advice and counseling. A free afternoon will give you the chance to explore the area, enjoy the ozonated pool and jacuzzi, or simply relax in a swing.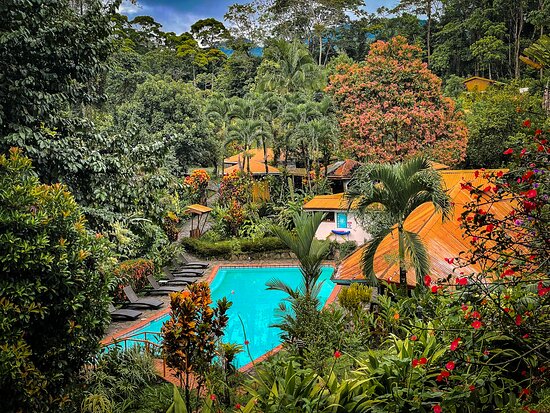 Your Stay
You'll get the opportunity to live in a magical space on the Caribbean slope of the tropical rainforest in Costa Rica with the richest biodiversity. You'll love the spacious rooms with all the comforts, privacy, and spectacular mountain views. Most of the workshops and seminars will be hosted in the big conference room, while the restaurant and cafè are open during the day to enjoy fresh smoothies and gourmet cuisine. The farm also offers chocolate tours, herbal tours and hikes.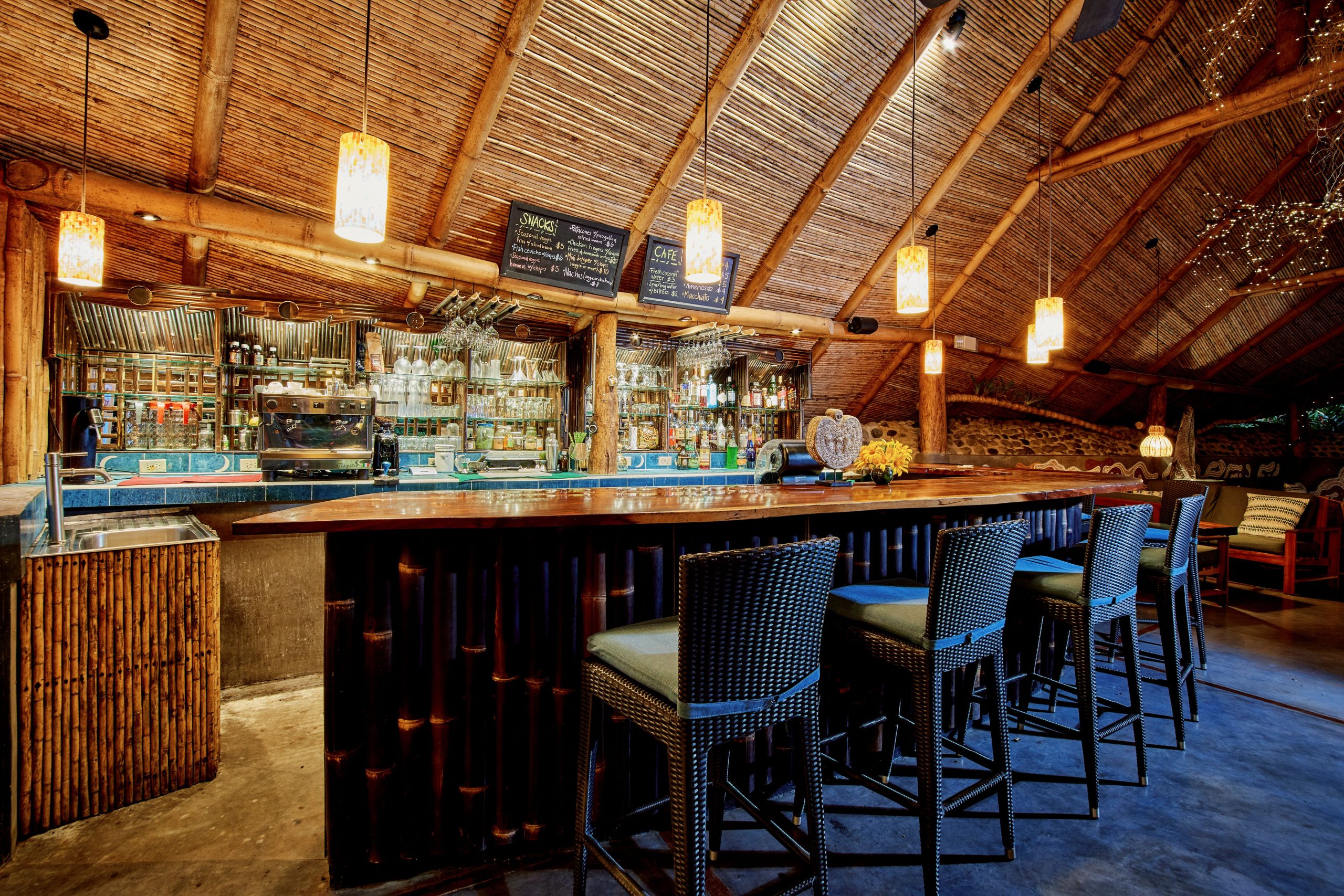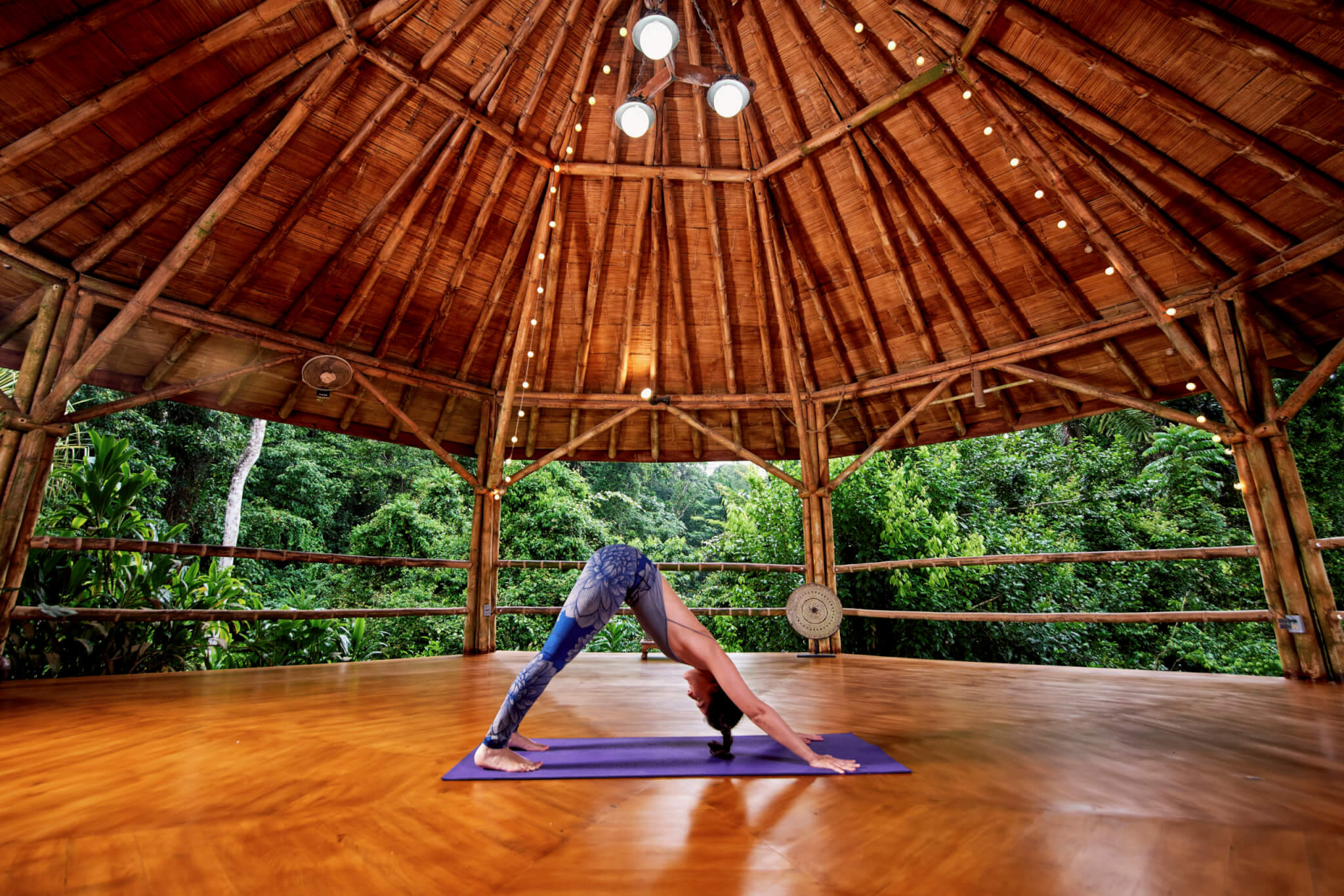 PROGRAM:
Day ONE
Orientation and Briefing. Introductory Workshop.
Day TWO 
Morning Meditation & Yoga with Angie
After Breakfast: A Cancer Journey Workshop with Elisa
Afternoon: Positive Living Workshop with Pamela/Alternatives in Cancer Treatments with Elisa and Medicinal Plants' Tour
Day THREE 
Morning: Meditation & Yoga with Angie
After Breakfast: Natural Medicine for Cancer Workshop with Elisa
Afternoon: Cacao Meditation and Journey with Elisa
Day FOUR 
Morning: Meditation & Yoga with Angie
After Breakfast: EMDR Theory Workshop with Pamela/Herbal Formula Intro Workshop with Elisa
Afternoon: personalized EMDR, Vedic Readings and Herbal Formulas on request
Day FIVE 
Morning: Meditation & Yoga with Angie
After Breakfast: Mind-Body Medicine Workshop with Pamela
Afternoon: Somatic Breathe Release + Active Meditation with Angie /Creative Visualization & Forest Bath with Pamela
Day SIX 
Morning: Meditation & Yoga with Angie
After Breakfast: Taking Care of your Soul Workshop with Pamela/Pain Medicine & Psychological Care with Elisa
Afternoon: Free time or facultative excursion
Day SEVEN 
Morning Meditation with Angie.
Breakfast, debriefing + closing ceremony
Inclusions
6 Nights Lodging (double occupancy or single room)
Breakfast Lunch and Dinner (vegan, vegetarian, gluten free upon request)
Personalized EMDR (Eye Movement Desensitization Reprocessing) sessions with Pamela
Personalized Herbal Formulas with Elisa
Personalized Vedic Reading with Angie
Natural Medicines and Alternative Therapies to support your cancer journey
Workshops on creating joy, gratitude, and living a positive enriched life.
Meditation balancing your physiology and psychology, to quiet the immune-inhibiting fight, freeze or flight response.
Daily Kriya vinyasa yoga practice
Somatic Breathwork and Active Meditation
Guided Imagery seminar to maximize the effectiveness of your immune response as well as to help you make wise decisions about the challenges that confront you.
Cacao workshop and a sacred Cacao Ceremony
Exclusions
Round trip airfare to Costa Rica
Transportation outside of included excursions
Meals outside of the retreat
It is possible to schedule a private shuttle to/from San Jose for a fair price upon request.
Price
Per person (double occupancy) now discounted $ 2.850
We recommend to share your room with another participant. Single rooms are available with an additional fee.
Payments & Cancellation Policy
To reserve the retreat a 800$ non-refundable deposit is required.
In case of cancellation it is possible to redirect your deposit to a later booking without additional fees.
The last payment should be done by: 16th March 2023
We recommend to buy travel insurance. Travel insurance will generally reimburse for last-minute cancellations due to personal emergencies.
Contact
For general Inquiries/Bookings email to: Pamela Chambers pamela@pamelachambers.com
For Information about Costa Rica/Lodging & Meals email to: elisa.fusi@mail.com
For Yoga/Bodywork email to: angie@angiehallyoga,com