PSYCHO NEURO ENDOCRINO IMMUNOLOGY FOR THERAPISTS
We are experiencing a general crisis in the biomedical paradigm which has been dominant over the last two centuries. The response to this crisis in mainstream medicine might be given by Psychoneuroendocrinoimmunology (PNEI), an interdisciplinary field which considers the human organism as a structured and interconnected unity where the biological and psychological systems influence each other reciprocally.
This vision is the basis for new integrated approaches to prevention and therapy and at the same time outlines the possibility of transcending the historical and philosophical opposition between mind and body as well as the opposition between medicine and psychology.
It is now possible to unify the two great traditions (biological and psychological) of stress research with the aim of reconstructing the health/disease balance and the mechanisms that concern the individual seen in his/her entirety. What is needed is a new science of health and disease, which will break free from the narrowness of the twentieth century scientific culture, with its roots in the reciprocal reductionism that has dominated psychology and biomedicine.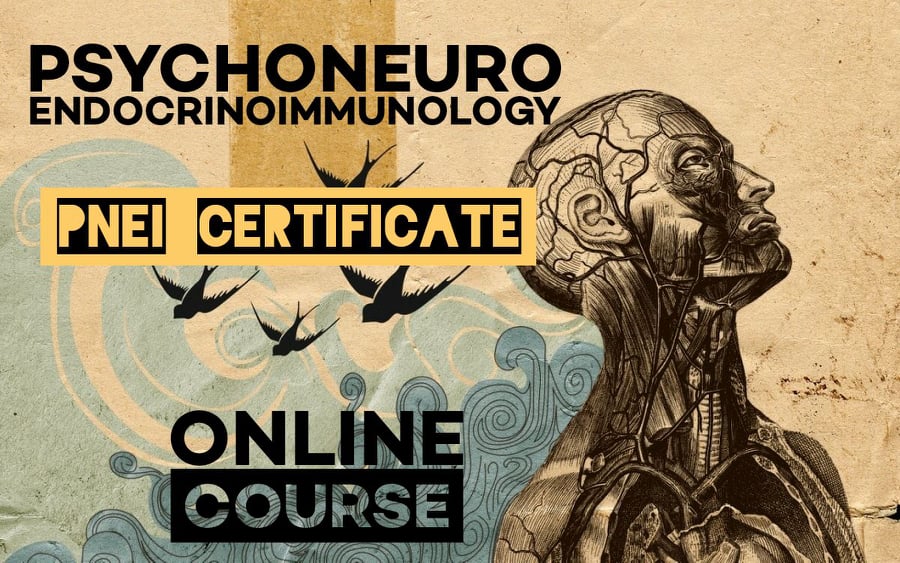 During this course you will learn step by step how to incorporate Psychosomatic Medicine in existing therapy models. The complete cycle of online sessions will be delivered through Zoom in 2 consecutive days per session of 3 hours each for a total of 4 sessions plus a final test (28hours, 9 days)
During the cycle of seminars students will be presented with several practical cases with an interactive modality of learning.
MODALITY: 100% ONLINE-LIVE WEBINARS
DATES:
4th November from 6 to 9 pm
5th November from 6 to 9 pm
11th November from 6 to 9 pm
12th November from 6 to 9 pm
18th November from 6 to 9 pm
19th November from 6 to 9 pm
25th November from 6 to 9 pm
26th November from 6 to 9 pm
29th November from 6 to 9 pm
30th November from 6 to 9 pm
Last Session and Final Exam: 2nd December time to be assessed
DURATION: 3 hours per day plus test (28 hours, 9 days)
APPLICATIONS: Open until the 30th of October.
The course is addressed to individuals with existing medical knowledge, therapists of conventional and holistic medicine, biologists, doctors, psychologists. All individuals with a strong interest in the subject may also apply.
FEES: Complete cycle with Certificate now discounted to 200 euros. A single session is 35 euros.
FEES INCLUDE: educational material and textbooks in pdf format, live webinars and classes, tutoring, recorded video classes, exam and registration fees.