Professional, content-rich online courses for boosting your Knowledge about Natural and Complementary Medicine, Holistic Therapies, Mycology, Herbalism, Psychedelic Research and more!
Our learning programmes give you combined content and specific skills training in a short period of time. Alquimia Short Courses  lean towards the more practical side of things and have less theory than a complete course – this gives you a more hands-on experience within your field of interest.
All short courses include:
downloadable and printable, educational material in pdf format
an interactive quiz to assess your knowledge
colored atlas with quick summary and pictures
:::CHOOSE YOUR COURSE:::50% OFF:::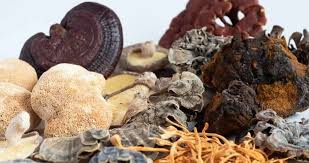 Mycotherapy, also known as mushroom therapy, is a form of alternative medicine that utilizes various species of medicinal mushrooms to promote health and treat a wide range of ailments. Mycotherapy has gained significant attention in recent years due to its potential in treating conditions like cancer, autoimmune disorders, chronic fatigue syndrome, and even mental health issues like depression and anxiety.