The Herbalism Advanced Diploma Course is completely online and has been developed for students with previous background in medicinal plants, holding a Foundation Diploma in Herbalism and with a strong desire to practice holistic therapies at a professional level.
With the foundations of your knowledge set, you will learn deeper about Phytochemicals, Plant-Drug interactions, Dosages and uses of Medicinal Plants to safely promote health and professionally practice as an Herbalist.
The accredited Course consists of 10 rich Units with increasing grade of difficulty and academic-level educational material.
Your journey will bring you to adquire confidence and expertise on the formulation of herbal remedies accordingly to the work ethics and holistic approach.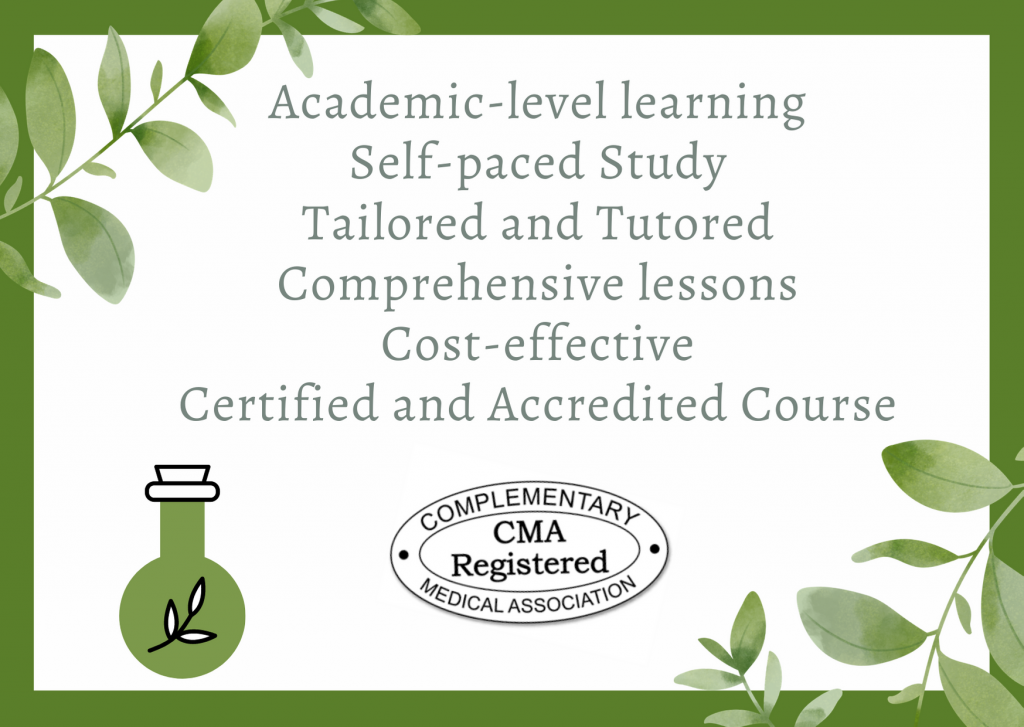 DURATION: no limit of time
STUDY COMMITMENT: 500 hours (+ 100 hours for facultative thesis work)
1st UNIT – The Herbalist Profession
2nd UNIT – Phytochemicals and Action in the Human Body
3rd UNIT – Holistic Nutrition
4th UNIT – Naturotherapies
5th UNIT – Classification of Medicinal Plants
6th UNIT – The Practice of Holistic Medicine
7th UNIT – Herbal Medicine Research and Applications
8th UNIT – Introduction to Integrative Medicine
9th UNIT – Psychosomatic Medicine
10th UNIT – Practical Aspects of the Herbalist Practice
FEES: 300 euros NOW DISCOUNTED TO 225 EUROS in one solution without extra costs
DISSERTATION: it is possible to submit an orginal final work (thesis) related to one of the subjects encountered in the course.
ASSIGNMENTS: at the end of each unit, students must submit an assignment. In order to receive the Diploma Certificate, students need to pass all the 10 assignments. If not marked as 'passed' an assignment can be re-submitted many times.
TUTORING: the aim of our Tutors is to give you a constant feedback while you study and dissipate your doubts. Whenever you experience a difficult learning time, they are available for help.
ACCREDITATION: our Diploma is certified with the CMA (Complementary Medical Association) and will entitle you to officially practice as a Herbalist. Our students have also the opportunity to apply for a membership with CMA.
DIPLOMA: upon completion of the program an official Certificate will be issued in digital format, signed and dated. If the student wishes to receive the printed document in paper format the costs of shipping will be applied.
EDUCATIONAL MATERIAL: all the lessons are downloadable in pdf format along with many reference manuals and textbooks.
REQUIREMENTS: A Foundation Diploma in Herbalism and a High School Diploma or equivalencies. Not holding a Foundation Diploma? You can enroll for both courses at once with a special discount.
---